Conference venue
CONFEST 2022 is a hybrid conference, and allows for both onsite and online participation. The physical venue of the conference is located in the Faculties of Modern Languages and Applied Linguistics of the University of Warsaw. Address: 55 Dobra street, Warsaw. Take the eastern entrance to the building, at the crossing of Dobra and Lipowa streets.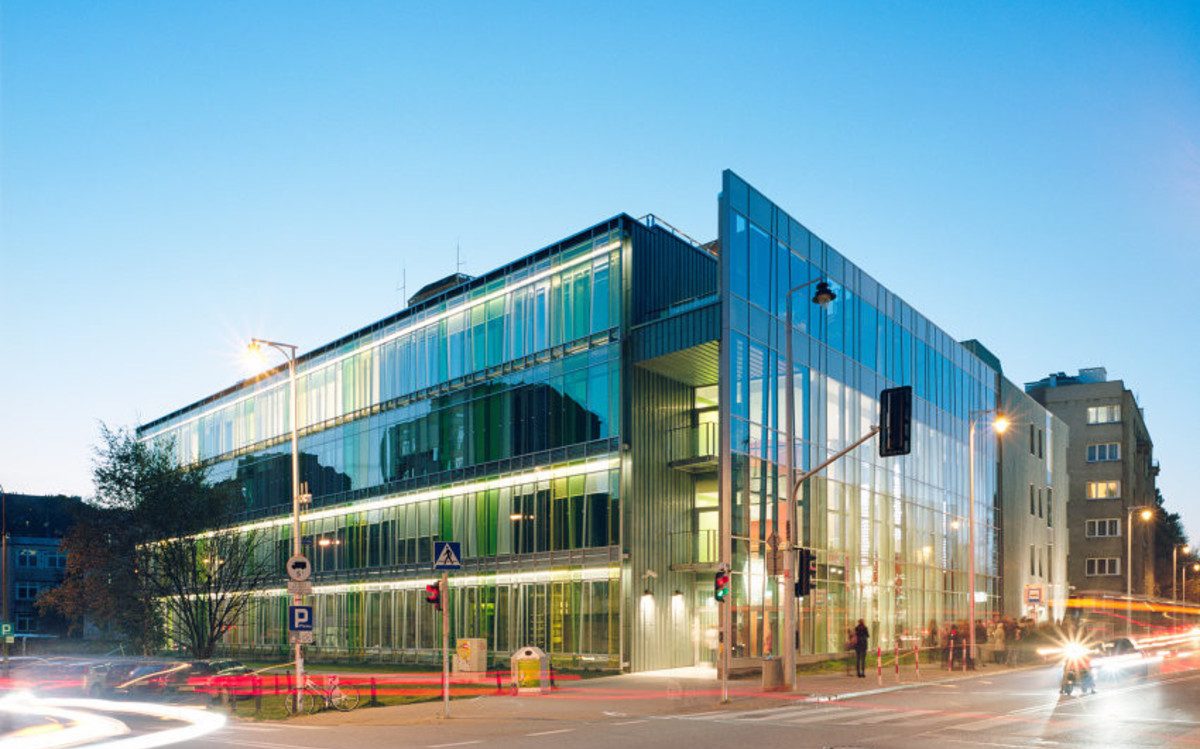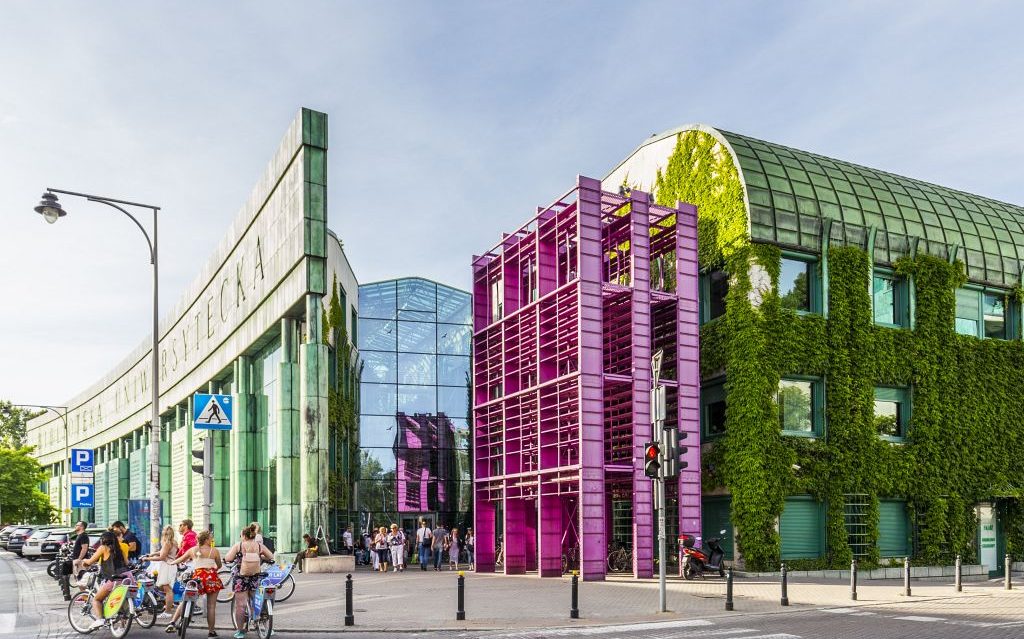 Both the buildings feature gardens on their roofs: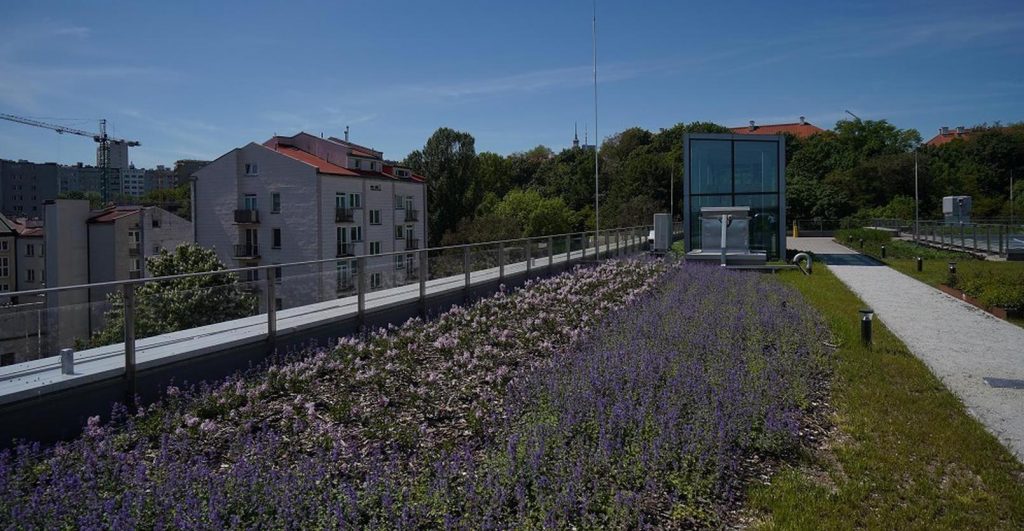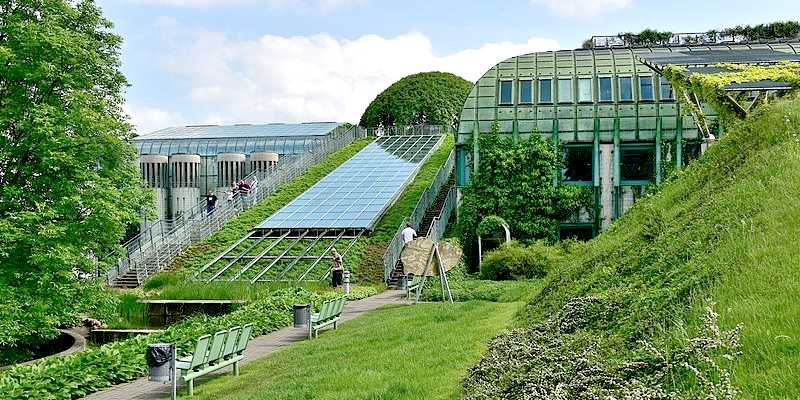 The conference venue is close to the Warsaw University main campus and to the historical center of Warsaw including Krakowskie Przedmieście Street and Old Town: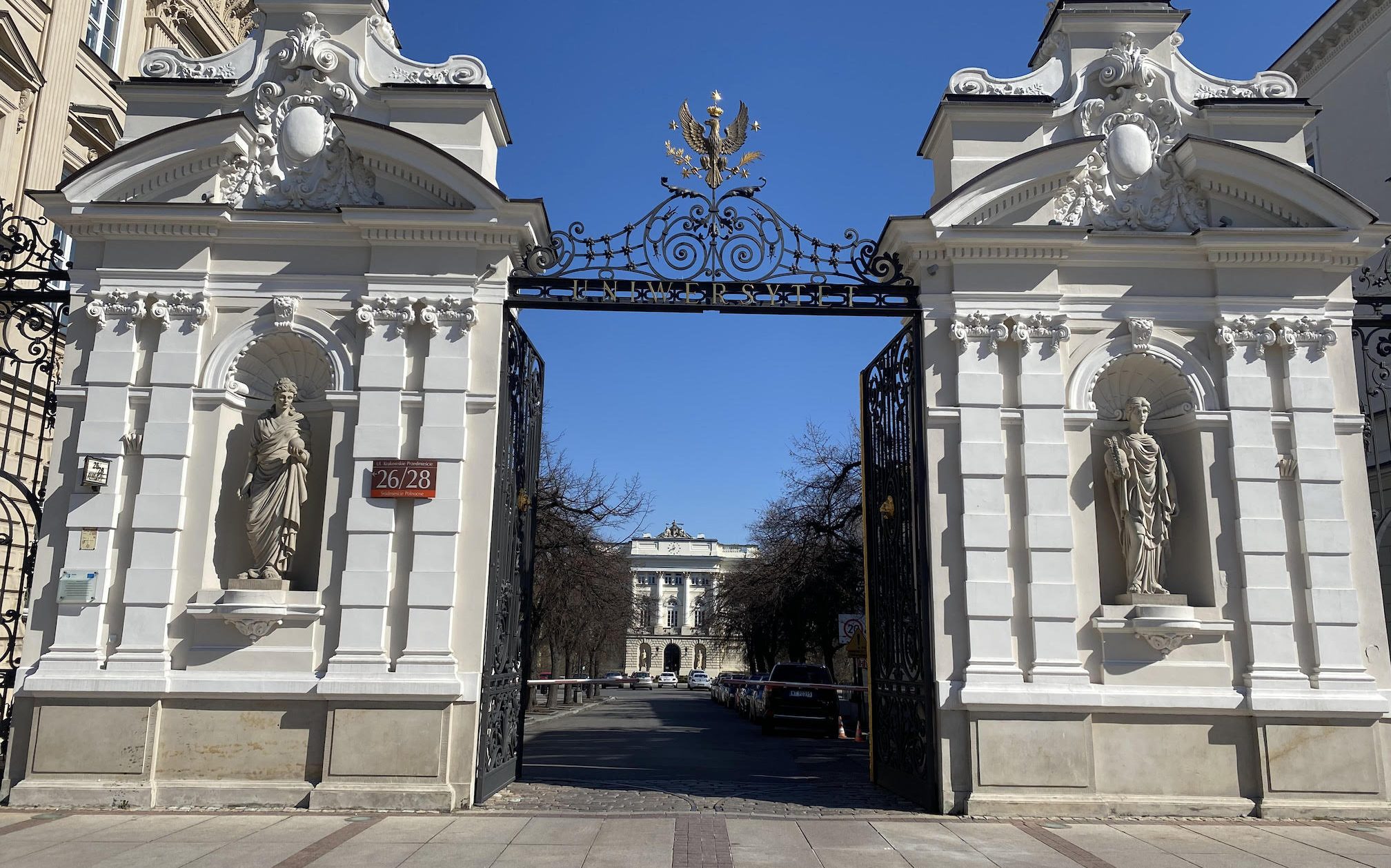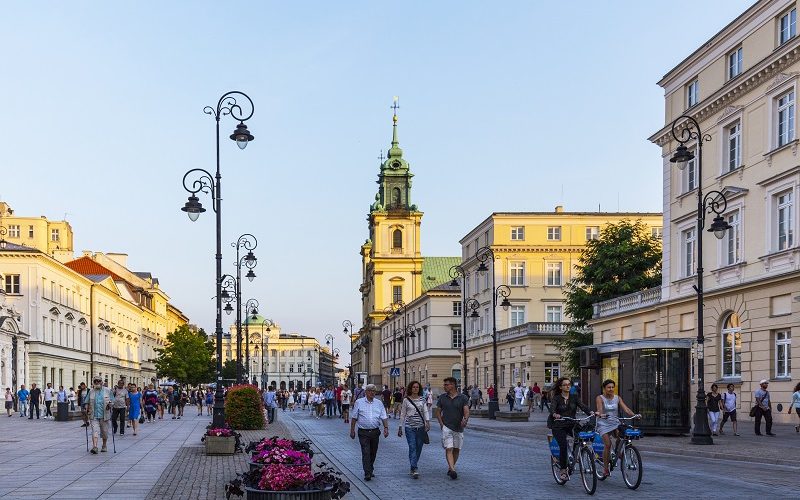 Accommodation
We recommend that you book your accommodation early. The prices are around 200-300 PLN in 2/3⭐ hotels and around 600-700 PLN in 5⭐ ones. To profit from the reductions offered to CONFEST participants use the booking emails or links provided in the welcome email after you've registered.
Arriving in Warsaw
By train:
If you arrive by train, get off at Warsaw Central Station, from which you can reach the conference location by a direct bus:
line 127 (11 stops, get off at 'Browarna' stop, 1 minute walk) or
line 128 or 175 (5 stops, get off at 'Uniwersytet' stop, 10 minutes walk).
In each case the single ride bus ticket costs 3.40 PLN.
By plane:
Warsaw has two airports: Chopin Airport and Modlin Airport (cheap flights).
From Chopin Airport one you can reach the conference area by a direct bus 175 (22 stops, get off at 'Uniwersytet' stop, the bus ticket costs 4.40 PLN) or taxi (which should cost around 40 PLN).

From Modlin Airport, which is located around 40 km from the city center, you can reach the city center by rail in 60-70 min. Here are further informations and the timetable.
Transportation inside Warsaw:
For public transport information use Google Maps or jakdojade.pl or ztm.waw.pl. Another option is Warsaw public bikes Veturilo.
Restaurants
There are several interesting lunch places within 5-10 minutes walk from the conference venue. Some of them are not very big and may have difficulty to accommodate larger groups at the same table. If you are eating with a larger group, we recommend that you consider Food Hall at Elektrownia Powiśle, a food area hosting a dozen of diverse restaurants which share a common space with many large tables. All the restaurants in the area may become packed around 12:30, hence it would be advisable to take a place promptly after the morning session.
Organising Committee: